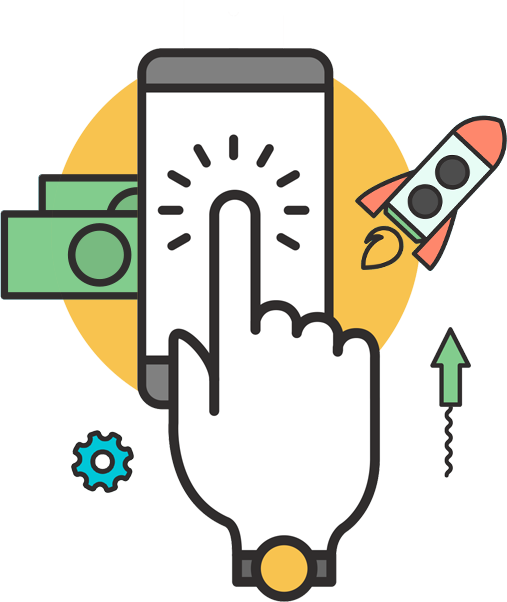 PPC Marketing
PPC or pay-per-click is a type of internet marketing which involves advertisers paying a fee each time one of their ads is clicked. Simply, you only pay for advertising if your ad is actually clicked on. It's essentially a method of 'buying' visits to your site, in addition to driving website visits organically.
Video Advertising
Video advertising is a marketing strategy that implies using a short and informative video that promotes a product and occurs before, during, or after the main video. It helps tell the story, improve sales volume, create buzz, convey information in a short and interesting manner, and reach a wide audience.
PPC Remarketing
PPC remarketing is a way to re-engage potential customers who have already demonstrated an interest in a company or product. It helps you remind these customers of the product, and to entice them to follow through and make the purchase they didn't make the first time they visited your site.
Social Advertising
Social advertising is the process of creating and deploying clickable ads to reach target audiences. You can reach them through social media platforms, messaging apps, news feeds, and even outside apps and websites.
Display Advertising
Display Ads. A type of online advertisement that combines text, images, and a URL that links to a website where a customer can learn more about or buy products. There are many ad formats. These ads can be static with an image or animated with multiple images, video, or changing text (also called rich media ads).
Social Advertising Projects
Successful PPC Remarketings
Successful PPC Remarketings